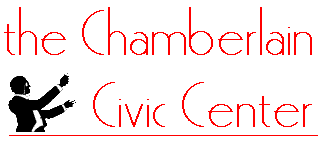 Welcome in the new year at the Chamberlain Civic Center. You can first say goodbye to the old year with the New Year's Eve Bash, featuring some of the best live music in the area. After you've recovered, return the next day with your family for games and events at the Family Fun Day. Two days at the CCC not to be missed!
You can close out the twelve days of Christmas by attending the Nutcracker, the CCC's annual holiday treat. Celebrate Martin Luther King's birthday, by attending Samuel Dawson's memorable and moving one-man show.
If you love music and song, CCC's January offerings excel. First enjoy the blues music of the legendary John Taylor on January 8th. Then, be sure to book tickets for New York Oratorio, with New York City's world-acclaimed city choir. You can end January with the mellow sounds of the always-popular, George Alston
The Irish Singers join us this month for our always popular Sunday brunches. Be sure to book your table early.