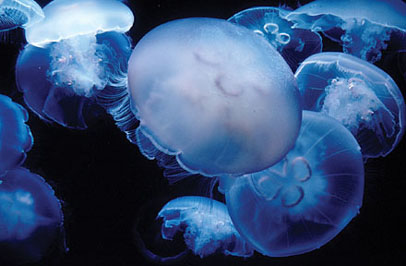 Things about Debbie:
These are the many hobbies & activities I love:
Art
I have been doing art all my life, mainly in the areas of glass design and high-end craftswork.
My family is a family of artisans of varying successes. My aunt is an accomplished multimedia painter and sculpture, my father is a frustrated architect and though an accountant is reworking his home, sister painted, brother pulled apart mechanical things and put them back together again, other brothers some slight talent, evident again in much later years. And, me.
I didn't have any art. I had my fish. And that was a lot for me. Yet, not enough. I took classes in art in college in the desperate search and need to find my art. I found it at 18 in the field of stained glass design. With some starts and stops, including a recent halt for the last several years, I have been doing some glasswork ever since.
I hope to be a self-sufficient stained glass artist and painter adding in that now I hope to be a financially successful stained glass artist, painter, and now, web designer. And, a writer.
I wrote for 7 years through college and into the professional world of news journalism. I ended it though on a sour note and ever since have been burying myself in the field of marketing, research, and corporate communications. It's been exhilerating to find out how very much I dislike working in the corporate world and yet, all my adult life.
Fish
My interest in fish has existed since I was very small. Three years old in fact. We had an aquarium and my dad says I used to sit in front of it for hours, just watching the fish. I don't spend that much time in front of the aquarium these days, and the interest remains strong.

Currently, I have five tanks (aquariums) of varying sizes. I have relatively few fish and a host of other hobbies and interests so a concern of mine is whether to forgo having more than one or two tanks.

Additional interests include gardening and my family. Please scroll down to view those.


And...
In Case of My Death:
Should I die (soon), I would like:
a) My Ashes: I would like my ashes (see: www.lowcostcremation.com or (in California): www.com) to be spread out at sea (see: nothing yet...) but *NOT* The Neptune Society. I request friends/family go out in a private boat - and chose a spot far from shore, where you can still see the coast of California (about a half inch above the horizon) - ideally S. California - Santa Barbara/San Luis Obispo-area if possible. Wait to do this until the perfect warm month/day arrives. I just don't want to be in storage for more than 6 months of the year. NO Six Years in storage! The exact location along the shore isn't so important as the idea that it's warm most seasons of the year - yes, I know I won't be around, it's just the idea of the thing. & make it someplace dolphins frequent/travel through. :)
b) Service: Prior to the burial at sea, I'd like a simple Buddist/non-denominational memorial service performed outside on the coast, on the headlands preferably, where Monarch butterflies (see: www..com or similar) are released. If I should die during winter months, and that's not possible, well then, don't do it. Otherwise, damn it! - I want butterflies! And, lots of them!!!   :-)
And, thanks. :-)
Art

Art I love
Artist (All sites in progress)

Glass design - Jerry Garcia's - Cat's Down Under the Stars will be my next work. I got the commission 9/30/03 from the owner of my favorite aquarium store… hm… maybe I should talk trade with him… .
Painter
Designer
Web Designer
Writer
Family & Friends (And, these)
Gardening (These ones too)